Naar boven
Knowledgebase Artikel: Wie verbinde ich meinen lokalen Server mit der Leitz Cloud?

Wie verbinde ich meinen lokalen Server mit der Leitz Cloud?
8 steps to properly map files to Leitz Cloud
Leitz Cloud allows you to cloud-enable servers and essentially map(sync) any folder on a registered machine to either a Team Share or User Account in the Leitz Cloud. Benefits of this feature include:
Keep your existing directory structure while maintaining them synced with the cloud
Users with mapped drives pointing directly to the file server can access the cloud storage when they are not in the office
No more need for VPN or FTP to access the files
File-level backup of your file server
There are four system constraints on this feature to help keep consistent and stable sync:
Once a folder is mapped, none of it's children can be mapped (map children first for nested relationships)
One folder cannot be mapped to two User Accounts or Team Shares on one machine
Two folders cannot be mapped to the same User Account or Team Share on one machine
Mapped source folders including of its subfolders and files require the "SYSTEM" user name to have the following NTFS permissions in order to sync: "Read & execute, List folder contents, and Read or Full control" (screenshot included at bottom of this article).
*Note: As a workaround for the third system constraint, it is suggested that you create a dummy or test account then register the sync agent on the file server with that newly created dummy/test account credential.  Do NOT subscribe the dummy/test account as a member to any team share.  This will allow all user accounts and team shares to be mapped to.
Let's make the local server ready!
1) Install a Sync Tool on the Local Server with the System admin user or another user that has FULL control.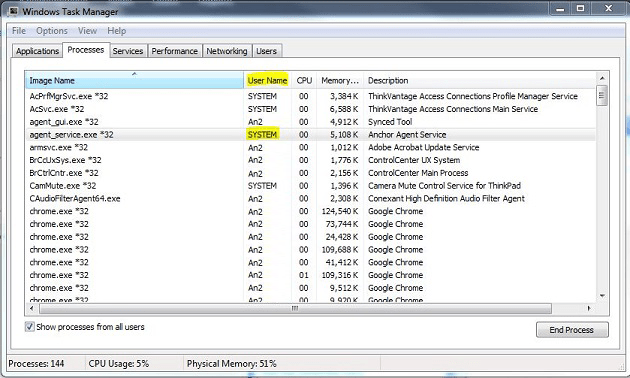 2) Also ensure that the source folder you want to map (including all of its sub-folders and files that will be mapped) have a SYSTEM user name with Full control.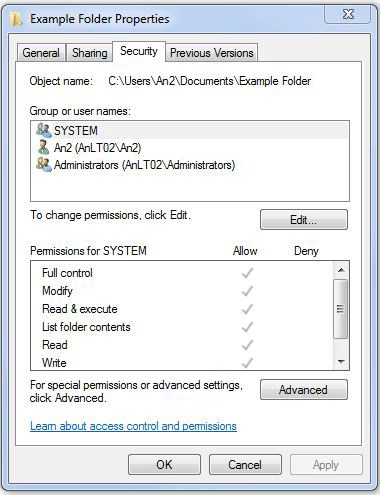 3) Register the installed Sync Tool with a Leitz Cloud Admin user from the Top Parent Leitz Cloud organization. This admin user is only ment for connecting your local server to the Leitz Cloud server, so NO Team Share subscriptions or other Sync Tool Register for this admin user. Name this admin user something like "FileServer" to avoid confusion.
The Sync Client will create a (port 443) SSL connection with a blowfish encryption to the Leitz Cloud server.
Let's start mapping!
4) Now that the Sync Tool is Registered it will be connected to the Leitz Cloud server and it will show in the Machines tab in the Leitz Cloud organization. Click the 'Enable Mapping' button next to the machine you would like to cloud-enable:


5) A 'Map folders' button will appear in its place. Click the 'Map folders' button to continue:

6) You will be taken to a page that shows your machine's folders on the left (click the machine to expand): 


7) Selecting a folder on the left will bring up a box on the right which will allow you to map that folder to an existing User or Team Share.



8) Once you submit this form, all mapped folders will begin syncing down any files already in the cloud for that User or Team Share. Any files already in the folder on the local server will be synced up to the cloud for that particular User or Team Share.


**Note: Once a source folder on the file server has been mapped to a User Account/Team Share, both the source folder and User Account/Team Share becomes hidden.  Therefore, you cannot map a different source folder on the file server to the same User Account/Team Share that was previously chosen on the same machine.  (See above for third system constraint).

The folder on the local server will show if the folder is Synced